FlatMagic TWIN output

239 EUR
plus postage of EUR20
suitable for Sky HD


Info on payment options


---
FlatMagic SINGLE output

196 EUR
plus postage of EUR20
suitable for Sky HD


Info on payment options


Questions ?



FLATMAGIC
Receive UK TV (sky) satellite without a dish -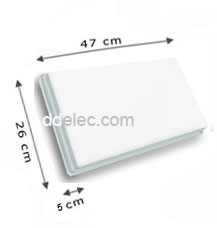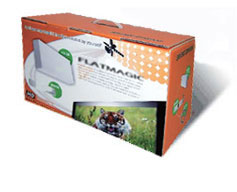 ●The FlatMagic is a flat antenna specially developed and adapted for digital satellite reception in listed buildings. Elegant, Effective, Multifonctional, it is also very discrete. Excellent for Sky Digital / Freesat in the UK. Also suitable for Northern France, Ireland, Belgium, The Netherlands and part of Germany.

The excellent outside hidden dish, the FlatMagic fits the various reception needs : it's size enables it to be used either in an individual or collective house. It's "rectangular" shape guarantees a perfect integration in any invironment and great discretion.
It is recomended for most popular european satellite services such as Sky Digital, CanalSat France, canal Digitaal NL, Premiere Germany, Sky Italia, TV Globo and others. We do assure installation in the large Paris area by our own team of experienced engineers. We do ship equipment via DHL.

Take a photo of your wall or background and upload it to us, we will provide both the digisquare and the sticker so nobody will know you are actually watching Sky Digital! This is the perfect hidden dish for listed buildings. Exists in TWIN version for Sky HD.
The background photo is printed on a UV resistant PVC sticker which is fully transparent for the waves. The ink is resistant to water and humidity. Minimum resolution accepted of your jpeg file is 1280x1900 p.
Check also the transparent dish.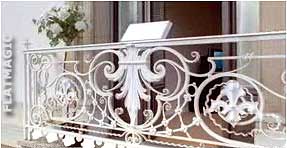 ●
DIY kits available.
Come with detailed instructions in both english and french.